Watertight recitify longstanding issue for Georges River Council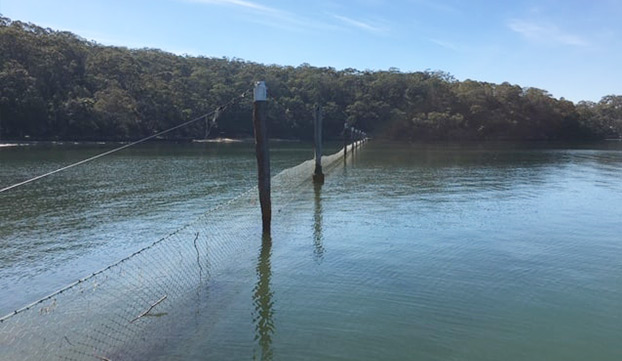 Georges River Council
The Georges River Council area is located in the southern suburbs of Sydney, about 15-17 kilometres from the Sydney CBD. The Georges River Council area is bounded by the City of Canterbury Bankstown in the north, the Bayside Council area in the east, the Georges River in the south, and Salt Pan Creek in the west. Watertight Group are one of 3 preferred plumbing maintenance service suppliers to Georges River Council.
Watertight recently resolved a long standing issue where a pipe had on and off blockages for approx 20 years,which restricted water flow to a fire hydrant at Jew Fish Bay Baths in Oatley Park.  Watertight staff were surprised to find the swab sponge, used when laying pipes for  disinfecting joins, in such a condition. The sponge was brought back to our office to share with other teams as it is not very often you find a 20 year old sponge in a pipe.
The Watertight crew were able locate, detect and rectify the issue in one day, and return a few days later for final restoration to the site.
Georges River Council were thrilled that the 20 year mystery of the blocked pipe had been solved and that fire hydrants water pressure has returned.
#GeorgesRiver #watertight #GeorgesRiverCouncil