Section 73 Sydney Water Minor Works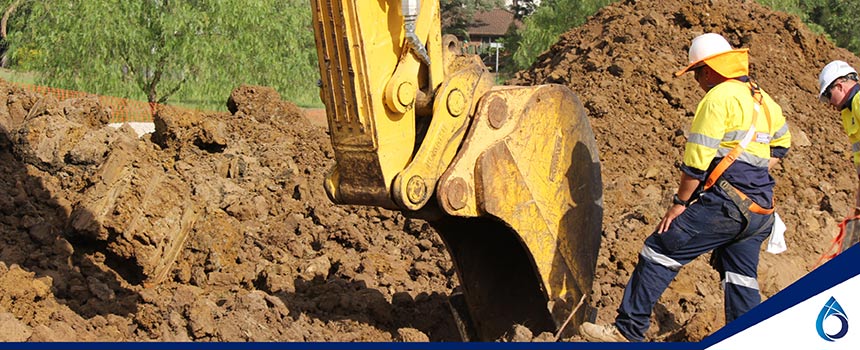 Section 73
Thinking about developing your land? Maybe a new house, subdividing land or building residential apartments? You need to apply for a Section 73 Compliance Certificate before you start building on your land.
As part of your council's development application process, you'll need to make sure you have adequate access to Sydney Water services. Once you water servicing requirements are met you'll be issued  with a section 73 Compliance Certificate.
What is a Section 73?
Developers need to engage a Water Service Coordinator from this list on Sydney Water's website: http://www.sydneywater.com.au/ProviderInformation/wsc/waterserv_ext_print.htm.
You need to think about your development's water, wastewater and storm water needs as you may need to build or construct something to meet Sydney Waters' servicing requirements. Once you engage a Water Service coordinator they can design up a plan that meets Sydney Waters requirements and then you can get in touch with us or any other provider on this list to facilitate the minor works:
Here is a link to the Sydney Water Provider list for minor works:
http://www.sydneywater.com.au/ProviderInformation/wsc/cons_sewer_print.htm
Watertight can then provide a quote to construct the works.
Watertight specialise in the following Minor Works services:
Water and sewer main extensions
Sewer sidelines
S73's
Main to meter
Main Tap drilling
Water main and recycled main construction up to 300mm.
You can send any requests through directly to our office and we will promptly arrange a quote.
To help your planning, you can:
What you need to know about your water service application
Applications lodged with a water servicing coordinator:
A water service coordinator must manage the design and construction work using the list of authorised providers. You can continue to use the coordinator who lodged your application, or change to another coordinator.
You and your providers must sign a Developer Works Deed.
You must sign a Complex Works Agreement for more complex works.
Once the construction works are satisfactorily completed and inspected, Sydney Water take them over as part of their water system.
When you've meet all the other requirements, Sydney Water will either issue your Section 73 Compliance Certificate to:
your coordinator (if you used a water servicing coordinator)
you directly (if you used Sydney Water Developer Direct™).
You can then give the certificate to your council to satisfy their development consent condition.
Find out more about Section 73 Compliance Certificates.
Here is the list of Water Service Connection Drillers – we call this Main Tap Drilling.
http://www.sydneywater.com.au/ProviderInformation/wsc/cons_sewer_print.htm
For more information on our Sydney Water Minor Works get in touch with the Watertight Group today by calling 1300 745 758
FAQs
What's a Section 73 Compliance Certificate?
A Section 73 Certificate is a confirmation that your property has adequate access to a water provider's water supply in order to carry out additional construction on your property. A Sydney Water Section 73 Compliance Certificate — or an equivalent from another water supplier — is usually required before you can carry out large-scale construction, such as an extension, a knockdown/rebuild or subdivision of your property.
How can you apply for a Section 73 Compliance Certificate?
The process depends on the nature of the changes you're planning to make to your property. To simplify the process, you can engage with a water servicing coordinator who is able to carry out the application process on your behalf. Watertight is then engaged by the water service coordinator to complete the relevant water plans.
What's involved in getting a Section 73 Compliance Certificate?
It's a complex process that involves assessing your property, generally followed by a Notice of Requirements from the water supplier that outlines any additional details that must be added to your new building to ensure water access and adequate drainage. Construction can then take place by an approved company, after which the property is inspected, and the Section 73 Compliance Certificate can be issued.
What costs and timeframes can you expect?
The costs and timeframes involved in securing a Section 73 from Sydney Water or another water supplier will vary from project to project. Utilising a water servicing coordinator who is an expert in water planning for both minor and major works, as well as other water requirements, can aid in giving you a projected estimate on both costs and timeframes.
What's the difference between major and minor construction works?
The difference between major and minor construction works is largely related to the expected impact on the water supplier's pipes and supply. This can vary considerably depending on the area that you're in, so it's always worth engaging the services of a water servicing coordinator to make sure that you've got the right information at hand.
Does a granny flat require a Section 73 Certificate?
It varies. If the granny flat is located in an area that's designated as Priority Sewerage or listed under the Pressure Sewer Scheme, you'll need to acquire a Section 73 Certificate from the relevant water supplier.
However, if your granny flat has a floorspace of 60m2 or less, has been combined with a knock-down rebuild of an existing home or is part of existing alterations to the main house, you likely won't require a Section 73 Certificate from your water supplier. However, if you're unsure about whether your granny flat meets this criteria, contact Watertight for more information today.