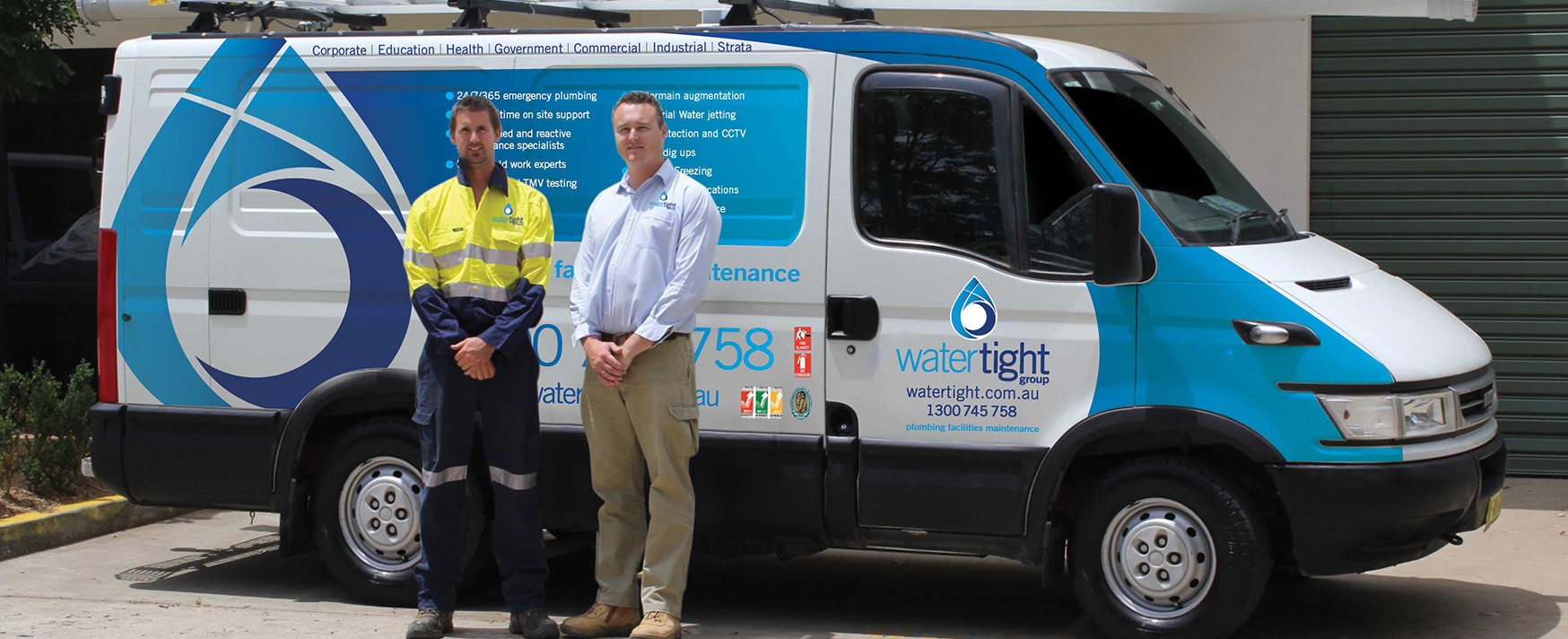 24 Hour Emergency Plumbing
The Watertight team has been providing fast and efficient emergency plumbing services in Sydney for over 20 years, ensuring the safety and health of our clients, across commercial, corporate, government and health sectors. 
Our team of qualified professionals understands the urgency of your situation — we know that corporate and commercial plumbing and gas emergencies have the potential to negatively impact not only your property and staff but your clients and consumers as well. When disaster strikes, we're on hand to take control of the situation, prevent dangerous problems from escalating, and alleviate your stress and concern.
For assistance with your plumbing emergency, call us today on 1300 745 759.
Timely emergency response
Gas and plumbing emergencies seldom occur at convenient times. The best way to prepare is to know the professional team to call when things get out of hand. For many industries and Australian residents, that professional team is the Watertight Group.
We provide emergency plumbing services in Sydney that are available year-round, 24 hours a day, 7 days a week. Emergencies don't take holidays, and neither do we — we promise to always be available when you need us.
Our professional technicians have spent years honing their knowledge and skills in order to provide you with the most outstanding services possible. From burst pipes to broken toilets, there is no problem too large or small for us. We can help you correct any plumbing issue before it becomes a costly and hazardous danger to your business. 
While attempting to utilise other 24-hour plumber services in Sydney may result in an unhurried or apathetic response, you'll find a different attitude at Watertight. Resolving your emergency is our most pressing matter, and we'll act swiftly to provide relief no matter the time, day, or type of issues you're experiencing. 
Don't waste any more time — contact us today so we can help.
The Watertight promise
After years of experience in all aspects of water and gas plumbing, we've developed a service model that guarantees our success and — more importantly — your satisfaction. Our 24-hour plumbing issue solutions are just one aspect of our comprehensive water, facilities, and maintenance services. Whether you're looking for the most qualified 24-hour plumbers in Sydney or searching for a qualified partner to provide testing and maintenance, the Watertight team is ready to assist.
Our mission is to utilise our unique skills and knowledge to facilitate the health, happiness, and success of our clients. Our promise is:
An unwavering focus on your unique needs 

Timely response and relief to mitigate health risks, avoid additional property damage, and repair and reduce downtime 

Onsite assistance provided by a member of our dedicated, fully stocked response fleet and a licensed and trained professional technician 

Innovative and affordable solutions to a variety of commercial and residential plumbing problems
No matter the emergency, our team is here for you. Contact us online or call 1300 745 759 to speak to one of our representatives today.