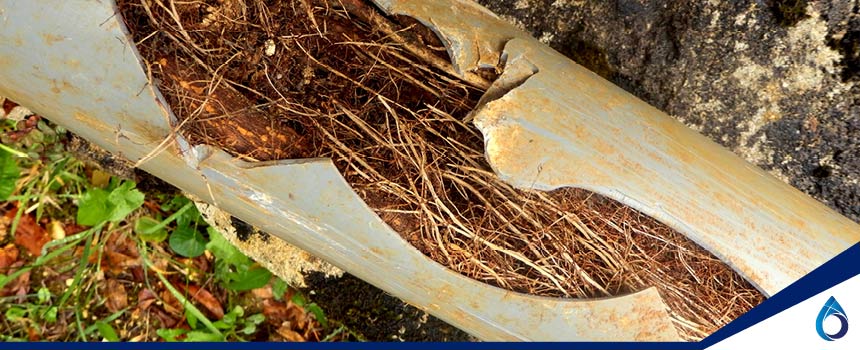 Got blocked drains? Sydney, we're your #1 option
When it comes to blocked drains, Sydney buildings and businesses have been relying on Watertight Group's expertise for many years. Blocked drains are a common and annoying problem experienced at some stage in most homes and businesses. When it comes to finding a blocked drain plumber, Sydney locals want locals familiar with the environment, climate, and what usually causes the drain problems. There are a number of reasons that drains will block and often the immediate symptom of the block is treated and not the underlying cause. Other plumbers will deal with the symptom, not the cause, but our team specialises in getting to the root of the problem. The most common causes of blockages are:
Foreign objects or debris
Choked or blocked drainage can occur when foreign objects or materials such as hair or soaps, fats or food build up and become caught between the drainpipe and the pipes that flow underneath. Initially the material may not fully block the drain, but over time materials will continue to collect which will prevent water from flowing freely and could eventually cause the drain to block. Toilets regularly block up due to too much toilet paper, sanitary items and even nappies being flushed down them.
Heavy rains or storms
Outside drains may become blocked after storms or heavy downpours collecting leaves, dirt and other matter that can build up and block drains. Blocked outside drains can cause flooding and damage to property.
Broken pipes
Another cause of blocked drains can be a broken pipe. If a pipe is broken the water cannot flow freely and it may collapse, causing the drain to block. The most common causes of broken pipes are poor installation, age and tree roots.
Water flow issues
Water doesn't flow uphill and drainage is all about gravity. Incorrect pipe installation with inadequate falls could contribute to the build-up of particles and debris and could eventually result in blocked drains. It is vital that pipes are installed correctly to ensure adequate water flows. These include gurgling sounds after you flush a toilet, the water level in your sink or bath draining slowly, and bad smells from sinks or drains.
Some blockages can be easily cleared using a plunger; however, for properly dealing with blocked drains, Sydney locals should avoid treating the symptom, as it may not address the underlying causes of drain blockages. To really get to the bottom of what's going on, and prevent any ongoing drainage problems or need to repair or lay drains, call Watertight now on 1300 745 758.
Like the drains and sewers in domestic areas, commercial plumbing can experience blockages. When that happens, you need blocked drain plumbers who are highly skilled in clearing blocked drains in Sydney. Watertight Group is a leading provider of cost-effective facilities management services, specialising in plumbing asset maintenance for commercial properties. We are the blocked drain and sewer plumbers to call when you need an issue resolved quickly at a commercial property.
Who we serve
At Watertight Group, our plumbers can accommodate commercial, government, industrial, and strata plumbing needs in Sydney. Plumbing problems such as blocked drains and sewers can impact smooth operations. No job is too big or too small for our team.
Signs of a blocked drain
If you have a blocked drain anywhere in Sydney, you can count on our drain cleaning services 24/7. The most obvious sign of a blocked drain is a slow-draining basin. Other indicators include gurgling sounds and changes in water pressure. Our team of blocked drain plumbers will conduct a CCTV inspection, which is the least disruptive way to determine the origin and reason for a blocked drain.
Our drain clearing services include water jetting, the least invasive method for clearing a blocked drain.
Signs of a blocked sewer
One of the most common signs of a blocked sewer is a strong sewage odour emanating throughout the building. When the main sewer line is affected, eventually all your drains will back up. It is critical to address a blocked sewer for two reasons. First, raw sewage carries bacteria and diseases such as E. coli, salmonella, and cholera that can cause illness. Second, blocked sewers that are ignored can lead to bigger problems like a cracked or broken sewer line. Do not wait until your commercial property begins filling with raw sewage to address the issue. Call our blocked sewer plumbers as soon as you are aware there is a problem.
Sewer blockage clearing involves determining the source of the blockage and working to clear it. Our team of blocked sewer plumbers can use CCTV to isolate the issue. When possible, we use water jetting to clear blockages because it is less messy and invasive than digging or snaking. If a sewer line is cracked or broken, we can fix it.
Blocked drain and sewer plumbers Sydney
Commercial plumbing can be complicated. The sheer size and complexity of a commercial plumbing system demands the services of a qualified commercial plumber in Sydney.
We are available 24/7 for emergency service calls for blocked drains or sewers in Sydney. Phone us on 1300 745 758 or book in with us online for all your blocked drains and drain cleaning needs in Sydney.
FAQs
How much does it cost to unclog a sewer?
Any licensed plumber experienced with sewer blockage clearing will tell you that the pricing depends on what has blocked your sewer line, where in your sewer system the blockage is located and how much time it will take to remedy the situation.
Who is responsible for sewage blockage?
You are responsible for arranging drain clearing services if the wastewater system inside your property limits has clogged up. If the blockage is outside your property boundary (on public property), then it is your local Sydney water supplier's responsibility to clear the blocked drain.
What can I do if my main sewer line is clogged?
You need to contact an accredited Sydney plumber. When you choose Watertight Group, you'll receive assistance from an expert plumber who will work promptly and efficiently to get your main sewer line flowing as it should. 
What happens if a sewer line is clogged?
You may have a clogged sewer line if your drains are slow or your toilet gurgles when the sink or shower is in use. A clogged sewer line can cause toilets, basins and other drains to overflow, creating an unhygienic and unsafe environment. If left unaddressed, this can become a serious health hazard for your employees and tenants and can also result in water damage to your property.
Is a tenant responsible for a blocked drain?
Only if the blockage is within their property limits. Local Sydney water suppliers are responsible for any drain clearing on public property, while neighbours would be responsible for clearing a blockage that occurs on their side of a property boundary.
Are blocked drains covered by home insurance?
Unfortunately, home insurance would not cover the blocked drain on a commercial or industrial property.
How do you unblock a badly blocked drain?
This will depend on what has clogged your drain up in the first place. While in some instances you may be able to unblock the drain by yourself, more serious situations are likely to require the assistance of trained plumbers. At Watertight, our expert team is equipped with specialised tools and are able to unclog even the most complicated blocked drains or sewer lines. 
Is a blocked drain an emergency?
A blocked drain is absolutely an emergency and you should contact a licensed plumber who is experienced with clearing both blocked sewage systems and wastewater systems immediately. Untreated wastewater contains human waste and other dangerous bacteria that can make you, your tenants and your employees ill.