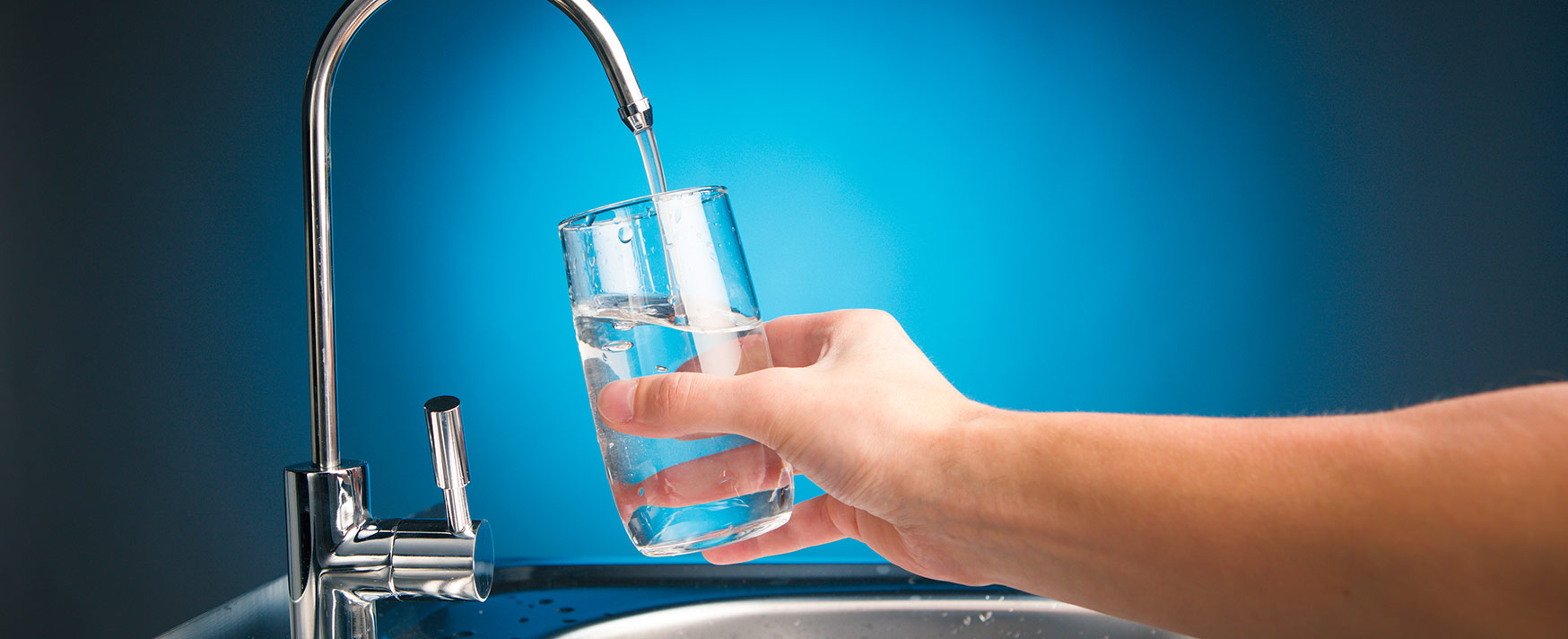 Backflow Prevention Testing; Sydney's #1 Choice
Keeping the community and its waters healthy requires a frequent backflow prevention device inspection (RPZ). This is a specialised valve designed to prevent potentially contaminated water from flowing back into the water supply. And when it comes to backflow prevention testing, Sydney businesses can be sure they're getting the best and most efficient service from Watertight.
Periodic maintenance and testing of a backflow device is a strict requirement from the local water authority for all property owners with one of these devices installed. In Sydney, every property is required to have a backflow device installed and tested annually where the property's water meter is larger than 25 mm.
As a property owner with a backflow prevention device you are responsible for ensuring that the correct type of valve has been installed and that it is maintained correctly by a fully accredited backflow plumber. It is the responsibility of the property owner to ensure that a certificate of compliance is submitted when a new backflow valve has been installed or the yearly testing certification has been carried out. It might sound intimidating, but in reality a backflow prevention device inspection or the installation of a new device couldn't be simpler; just give our friendly team at Watertight Group a call, and we'll walk you through the compliance and regulatory requirements.
Backflow prevention device inspection with the Watertight Group: our process
We offer a full suite of backflow device services, ranging from the installation of new valves to the maintenance of existing devices.
If you need a new backflow prevention device (for example, you're moving into a new property), Watertight Group can advise you on the property's hazard rating and install the correct device for your property within the greater Sydney area to ensure you comply with Sydney Water's backflow device requirements.
For existing properties, when we come out to conduct a backflow prevention device inspection, we will conduct a range of tests to ensure that your backflow prevention device will stop the reverse flow of water from unsafe sources into your drinking supply system.
Backflow testing is vital to ensure that the RPZD is operating correctly. If it is, there will be clean drinking water supplied to your property with no contaminants. However, if it is not working well or faulty, contamination of your drinking water may occur. This impacts the safety of the water quality on your property and could cause harm or in some cases even death. It's extremely important to ensure you have regular backflow testing to prevent contamination.
Get on top of your mandatory annual compliance inspection
It's important to know that the backflow prevention device inspection is, in fact, mandatory. You'll need to have them checked by a fully certified plumber once per year. Your local water authority may audit your property to ensure ongoing compliance with the Backflow Prevention Containment Policy.
Watertight Group will ensure we test your device thoroughly. Our highly experienced team are fully certified to conduct maintenance and yearly certification testing of all types of backflow prevention devices. We will ensure all your backflow prevention devices are functioning correctly and will issue you with the Certificate of Compliance and the Backflow Prevention Device Inspection and Maintenance Report for each device.
As an additional service to our customers, at no additional charge Watertight Group will submit the certification reports from our backwater prevention device inspection of your property to Sydney Water or your relevant water authority (we also provide this service in the Sydney CBD, Greater Sydney areas, Illawarra region, ACT, Goulburn, Central Coast and other regional NSW areas), the same day of commissioning or testing the device to ensure your compliance with their respective requirements.
As part of our quality guarantee you will never have to worry about forgetting your annual test again. Watertight Group will send you a reminder annually for device testing and arrange a convenient time to carry out testing ensuring we do not hold up the productivity of your business, school, entertainment, health, aged care or corporate facility.
For more information on backflow prevention (RPZ), contact us or give us a call on 1300 745 758.
For almost 30 years, our team at Watertight Group has provided professional commercial plumbing, sewer and facilities maintenance management, commercial plumbing solutions, and other necessary services to clients throughout NSW and ACT. We proudly service commercial, industrial, health, and government clients across various industries, ensuring that your facilities remain safe, open, and in operation.
Of our comprehensive
professional services
, one of the most commonly utilised is backflow or RPZ prevention testing.
How is backflow prevented?
Backflow is prevented through the use of devices called backflow preventers or RPZ valves, which utilise valves, air gaps, or break tanks to prevent contaminated water from mixing with clean water.
There are several models of backflow preventer assemblies available, from Pressure Vacuum Breakers (PVBs) to Double Check Valves (DCVAs) to Reduced Pressure Zone Assemblies (RPZs).
No matter which assembly you employ, annual backflow or RPZ testing, maintenance, repairs, and replacement are necessary to ensure your device is safe and your premises compliant.
Is backflow testing necessary?
Annual backflow or RPZ testing is required by law. Though backflow preventers are designed to last for a relatively long time, they are still subject to damage and age that may inhibit the functionality of your device.
Annual backflow testing ensures that your assembly is working properly to keep harmful bacteria, heavy metals, chemicals, and other contaminants out of your potable water.
It is important to note that failure to comply with backflow testing can result in fines, legal action, and even loss of water in your building. More importantly, a backflow preventer failure can lead to contaminated water, which can cause illness or even death.
What is a backflow prevention test?
Backflow prevention tests are quick and simple evaluations of the plumbing system to determine if a backflow preventer assembly is working properly. The process often involves opening and closing any valves to test for leakages or signs of a malfunction.
To ensure the safety of your water and assembly, backflow prevention testing must only be carried out by a licenced professional, such as those at Watertight Group.
How often is backflow testing required?
Backflow prevention regulations in Sydney require annual testing — that is, once every 12 months. This testing must be done by a licenced professional plumber who has received additional training in backflow prevention testing.
We understand our clients in the health, corporate, and industrial sectors often have busy schedules, which is why we strive to simplify the testing process. We send out early reminders for annual testing and ensure that testing takes place at a convenient time for your operation.
Why do backflow preventers fail?
Backflow preventers are fallible. They are subject to malfunctions, breakdowns, and ageing that may cause the assembly to fail and release contaminated water back into the system. There are a few common causes of preventer failure.
Faulty valves. Malfunctioning first or second valves may cause contaminated water to leak through the pipes and should be replaced.
Pressure changes. A drastic or dramatic change in pressure can cause contaminated water to be siphoned back into the system.
Build-up. Excessive amounts of dirt or debris can clog assemblies and block openings, causing malfunctions.