Asset Condition Assessment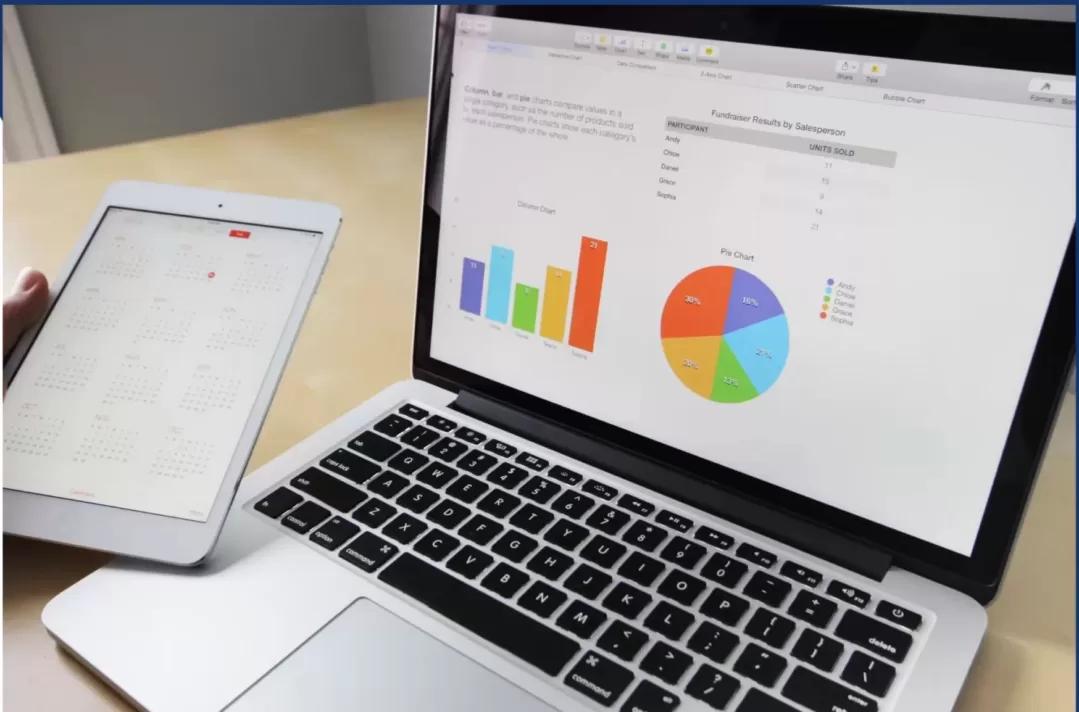 Condition assessments are an important aspect of effective maintenance planning.
Smart clients choose to complete condition assessments of their plumbing assets. Clients can choose condition assessments for all sorts of good reasons – mainly to manage risk and to plan ahead.  This saves time and whole of life costs and there are no surprises.  The program allows discussion and decision making to take place around the appropriate interval of maintenance in terms of criticality to service delivery and complexity of the building assets ensuring your business runs smoothly and your assets are properly maintained.
The incorporation of condition assessments as part of maintenance processes ensures that there is a structured, objective process for identifying the demand for condition-based maintenance works to meet strategic and operational priorities.
To be effective, the assessment then forms part of a comprehensive program of maintenance in conjunction with planned preventative, compliance and reactive maintenance work.  This is planned over a period of time to give structure and manage risk to assets owners. In addition to condition assessment information, we provide a range of other asset management information, which is also obtained through inspections or surveys of buildings which enriches your understanding of the assets you have so you can plan ahead.
Types of assessments Watertight provide:
Watertight Group provides condition assessments for:
Planned, preventative and compliance maintenance regimes for new or existing clients who want to better plan their maintenance
To create asset register for clients or to update an out of date register for strategic asset planning
For pre purchase due diligence for property investment decision making by our developer or investor clients
For statutory compliance for organisations like aged care, schools or hospitals
Strategic Asset Management
Strategic Asset Management allows for implementation of a "Whole of Life" approach when considering the building, holding, renovating or disposal of assets. This ensures that all costs are considered prior to decision-making.
The direct risks associated particular hydraulic assets are assessed by our plumbers and included within an audit. This assessment is based on both the likely impact and the probability of an event occurring as a direct of the asset's condition. We also consider your statutory obligations to comply with Australian Standards for assets like Thermostatic Mixing Valves, Backflow devices, warm water systems, emergency eye wash units, pumps and valves.
Watertight also look at the need to undertake works to bridge the gap between the existing and desired conditions.  We take into account the risks associated with letting the asset remain in its current condition and can work with you to manage to a budget so you can plan your spend ahead of time.
Completing planned and preventative maintenance also ensures reactive costs can be reduced.
Watertight are known for our commitment to completing proper planned maintenance and driving down reactive costs so you can get on with your business and not worrying about some plumbing emergency because your asset has not been properly maintained.  This means you don't have a nasty surprise bill and we can work with you to properly recommend and plan.
For example – you may have a number of buildings with different RPZ (Backflow devices).  Some existing devices might have higher upfront costs and cheaper ongoing maintenance costs. While others have low up front costs and high maintenance costs.  When you built the building, the builder may have installed the cheaper one.  We can recommend a solution for replacement over time of any valves that breakdown that we replace it with the valve that is going to be cheaper to maintain and properly plan how we will replace assets so that you reduce your maintenance costs.  If we do that across all your buildings – that is significant saving.
Clients choose to plan to manage their risk
Risks from disruptions can cause lost productivity for commercial customers or may expose a business to financial or even legal implications. Risks can include those that relate to:
Workplace Health and Safety
Security
Productivity and up time
Business perceptions of your customers
Functionality
Financial Impact
Legal Exposure
Business Functionality
Client injury legal risks
The aim of Strategic Asset Management is to gain the most value from an asset over its whole lifecycle.
When we focus on the whole of life costs, the owner gains whole of life value for money, and the asset user gains effective and efficient usage of the asset.
Watertight Group will help you to understand your risk and maintenance compliance and prioritisation.  We will give you the owner or facility manager honest advice to provide recommendations as to which works should be completed based upon the specific and sometimes conflicting priorities of the owner/manager, legislation and good maintenance principles.  You have the power and you can make your decisions from there.
How do we prioritise asset maintenance – we complete a risk assessment based on our deep knowledge of customers in education, hospitality, health, aged care, defence and government buildings and years of experience with all products on the market.  We consider a number of criteria, including:
How long the particular asset will be required to be in operation
The future usage plans for the asset
The owner/manager's specific requirements for aesthetics
The serviceability requirements of the asset
The effect of not maintaining a particular asset
The risks associated with not maintaining a particular asset
The likely value adding of maintaining an asset
The current condition of a particular asset
Risk associated with the current condition
Through this process, risks are identified together with appropriate cost effective solution recommendations.
Once the plan is agreed, maintenance activities may be undertaken in a planned manner to ensure appropriate risk control measures have been considered and implemented.  This allows an environment that enhances the provision of and focus on Value for Money services. Maintenance funds could then be directed to areas of greatest need that meet the strategic directions set for the particular facility.
Complex clients
For clients with numerous buildings or complexes, we tailor our advice to prioritise works across those buildings or complexes. We look at critical assets and spares.  We provide specific information like geolocations, photographs and detailed reporting.  We use standard indexes to compare buildings or complexes.  
Ongoing reporting
Watertight Group use our integrated management system to track your spend on each asset over time.  This allows for continuous refinement of asset planning and for us to be agile to new products or changing priorities.
Asset Register
Strategic Asset Management starts with the Asset Register. This is a complete listing of all properties owned by the organization and includes the property's plant and equipment.
To effectively plan maintenance and know where you are at, it is critical to have a complete and up to date Asset Register.  Against each asset is a complete listing of inspection and maintenance tasks required under legislation and good maintenance practices. These include:
Australian Standards
Client general practices
Industry general practices
Current maintenance levels
Planned refurbishments or future usage of the asset.
Due Diligence for property investments
When a client proposes the purchase of an existing business or building they engage Watertight Group to complete a "Due Diligence" investigation of the plumbing assets. This makes perfect business sense as the purchaser needs to know the accuracy of the information supplied to minimise risk and to ensure any imminent maintenance may be taken into account with the purchase price negotiations.
Wise buyers request a property inspection to identify the current condition AND in the ongoing holding of the property.  Watertight Group can help with this decision and also complete the works after purchase if required.
Planning your facilities expenditure
A common comment by a rookie facility manager is "If its not broken, don't fix it".
Adopting such a philosophy will cost money over time – and at the worst time something will break down. Watertight Group clients generally have statutory compliance requirements under Australian Standards to test valves and devices regularly and report on that testing.  Our clients need to manage their risks where regular testing and servicing is required by engaging us ahead of time to plan out testing and reporting.
Effective planning is critical to plan cash flow, protect built assets and mitigate any potential risks. For example, not testing regularly an emergency eye wash unit could end in a serious legal matter if it doesn't work when you need it to – in an emergency.  Not clearing drains or gutters could lead to serious flooding and business interruption.  You can mitigate these risks by focusing on maintenance as an essential activity to ensure that the organisation's assets retain their quality and value to support your own customer service delivery. Ensuring your staff and customers have assets working when you need them to.
Maintenance plans
Planning for maintenance should be undertaken on an annual basis with a planning horizon of at least 3 years. The object being to have an identified program of maintenance activities and budgets each year.  Watertight Group can take all the hassle out of this for you and complete this for you.
Budgets
With Watertight Group plans and reports, budgets and funding for the maintenance of buildings and equipment can be easily completed by you during the normal budgetary process. We can work together with you to ensure you are getting the right balance of spend and risk management.
Statutory inspections and maintenance – Watertight Group have you covered
Many plumbing assets require regular maintenance and servicing to abide by statutory regulations. It is critical that these are planned and budgeted to ensure complete compliance.
At Watertight Group our client management system is designed to accurately monitor and track these requirements to enhance compliance with legislation and to provide and effective level of Risk Management to you.  We will track when your assets require statutory maintenance and call ahead to book this in with you.  This allows you to not have the headache of statutory compliance being missed and deciding on when you would like us to attend to complete the maintenance.
The strategic plumbing asset audit or condition inspection 
The Strategic Property Audit Report will be prepared in accordance with the Australian Standard AS4349 – 1995 "Inspection of buildings" and Australian Standards for Plumbing and related asset compliance standards. However, much more information is included. This information considers the Risks associated with purchasing or holding this particular asset. The report is specifically designed to assist the owner/ facility manager raise Asset Management to the Strategic level.
Most inspections are visually based, where testing devices have been utilised and/or where special mention is made within the report.
The objective of this Strategic Condition Audit is to provide sufficient information of the condition of the asset to allow informed strategic asset planning and management decisions to be made.
The results of the audit, together with functionality, utilisation and cost considerations can be used by you for:
Maintenance Management
Maintenance Strategic Planning
Asset Review and Analysis
Disposal Planning
Life Cycle Planning
The benefits of such a process include:
Cost savings over time
Establishment of the adequacy of current maintenance and capital funding
Understanding asset condition trends over time – not making mistakes over and over
Effectively targeted and prioritised maintenance programs
Identification of current and future maintenance liabilities
Assessment of current maintenance strategies
Contact Watertight Group today to organise your Plumbing Asset Condition Assessment and ensure your building is a safe place to live and work, and to meet your legal obligations.