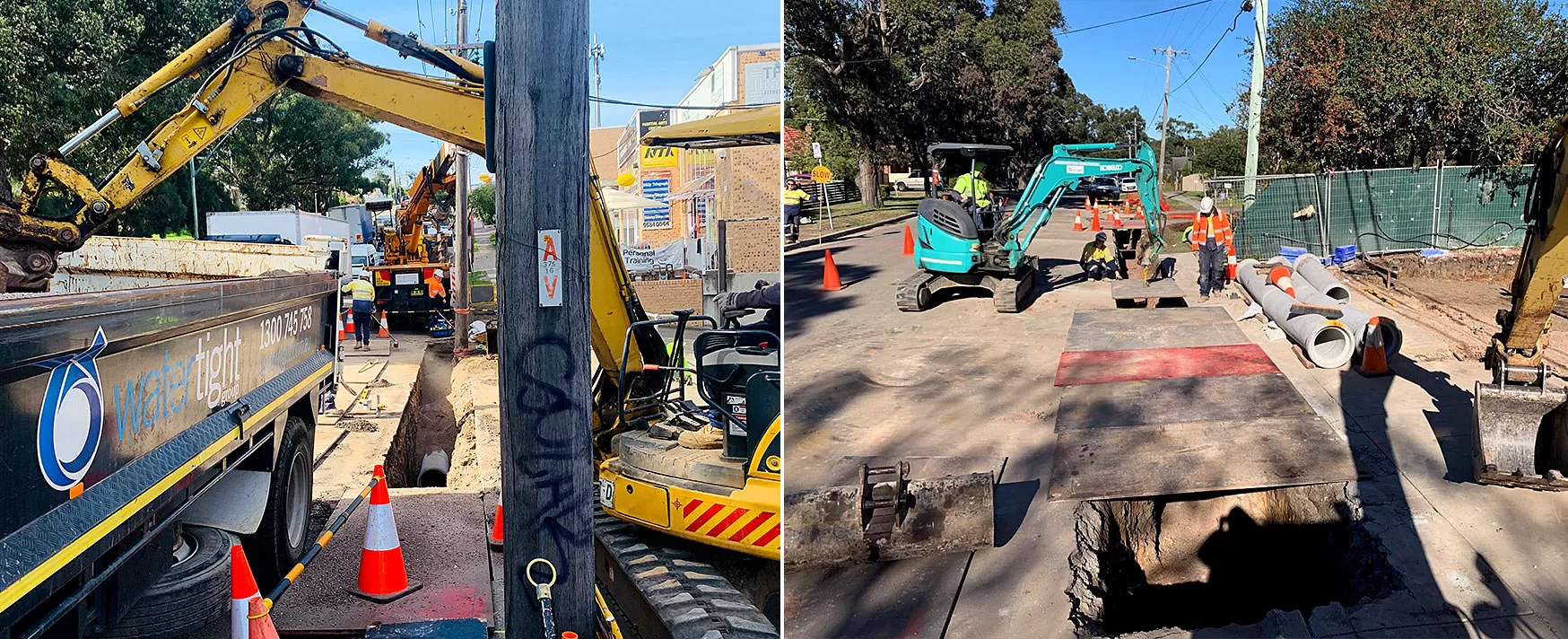 Watertight Group specialise in the construction and installation of stormwater pipes and infrastructure for new developments and maintain systems for Councils across Sydney. Stormwater solutions are critical to enhance the liveability, sustainability and resilience of cities. We work with developers and councils to deliver solutions that:
improve the health of our waterways
provide opportunities for stormwater re-use
protect people and properties from flooding.
Installation
Watertight Group are experienced in delivering all stormwater projects for your property including:
Construction of new stormwater drainage
Alterations, deviations, renewals and upgrades to existing stormwater drainage
Construction of in-situ and precast grated inlet pits, junction pits, and kerb inlet pits
New connections to stormwater drainage
Construction of Gross Pollutant Traps (GPT) and other stormwater treatment structures
Watertight Group will ensure that your development complies with your Council's requirements for construction ensuring there are no issues with your occupation certificate. Request a quote with your plans here.
Inspections
For ongoing compliance, Watertight Group undertake inspections and video documentation for condition assessments and decision making where you may have sediment, blockages or debris blocking stormwater lines.  We can investigate problems with your stormwater and provide you a video of our inspection and work with you to plan a solution.  Book an inspection today here.
Maintenance
Watertight Group can undertake scheduled stormwater maintenance to ensure your stormwater systems are working as efficiently as they should and are compliance with Council and EPA standards.  We can repair and upgrade existing assets to ensure stormwater systems properly protect your property and meet current design standards. Book your maintenance today here.
Experienced
Watertight Group are experienced and own all our own equipment to Tier one site standard to complete a vast array of stormwater drainage projects. Some of the projects we have completed are stormwater main and stormwater easement construction, upgrades and deviations to existing stormwater mains, construction of both in-situ and precast stormwater pits and the connection of new developments to the existing public stormwater drainage system.  We have experience working across the entire Greater Sydney Region.  We know what each Councils requirements are when it comes to stormwater and delivering a successful outcome for your development.