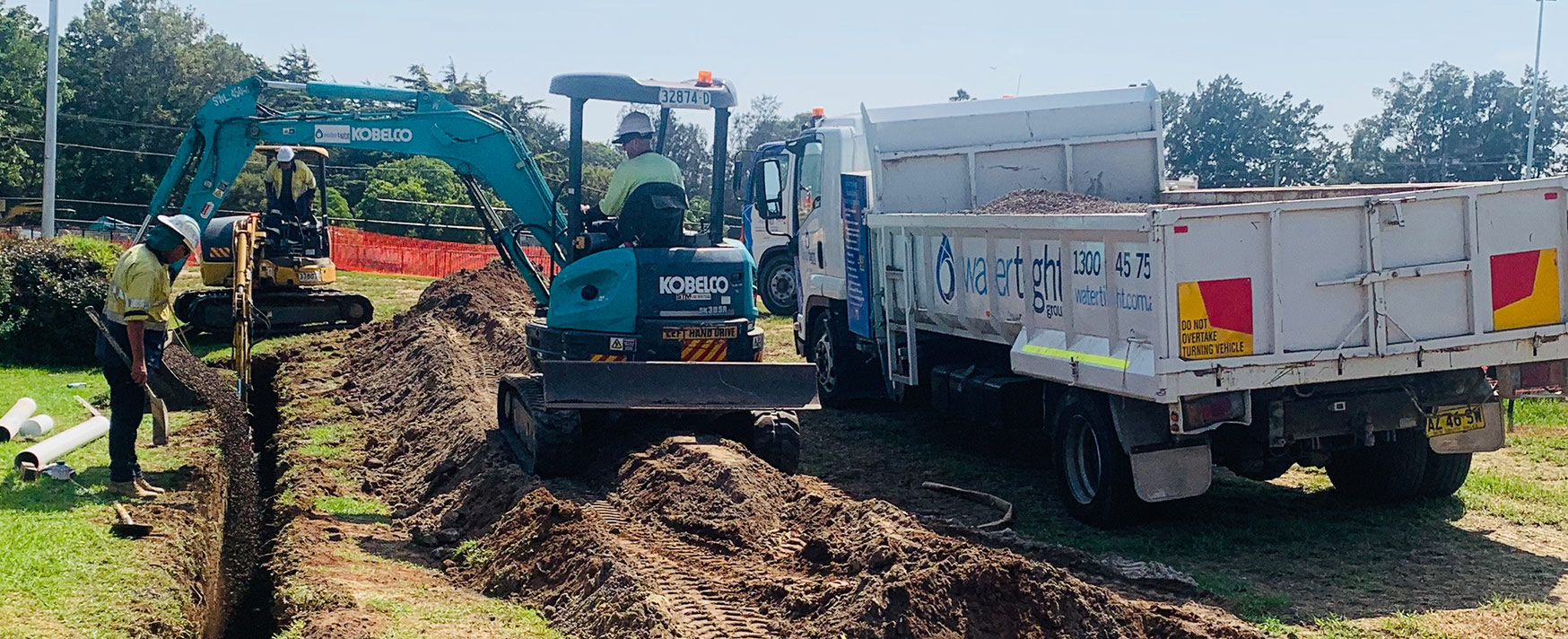 Earth moving and excavation services in Greater Sydney Area
Watertight can also provide a complete earth moving and excavation services for the Greater Sydney region with an extensive range of equipment to suit any application.
Whether you use our excavation services as part of preparation work for plumbing projects such as site cuts or sewer or water main excavations, or have other earth moving applications, we have the plant equipment and expertise to suit your needs.
Our earth moving and excavation services include:
Sewer and storm water excavations
Detailed footings and site cuts
Under house excavations
Landscape preparation
We are fully licensed and insured and guarantee all our work.
We have a modern fleet of reliable equipment, and have machinery suitable for any type of work, from trench digging to large site preparation.

If you'd like more information about our earth moving or plumbing services and products in  Sydney, call Watertight on 1300 745 758. or email us.