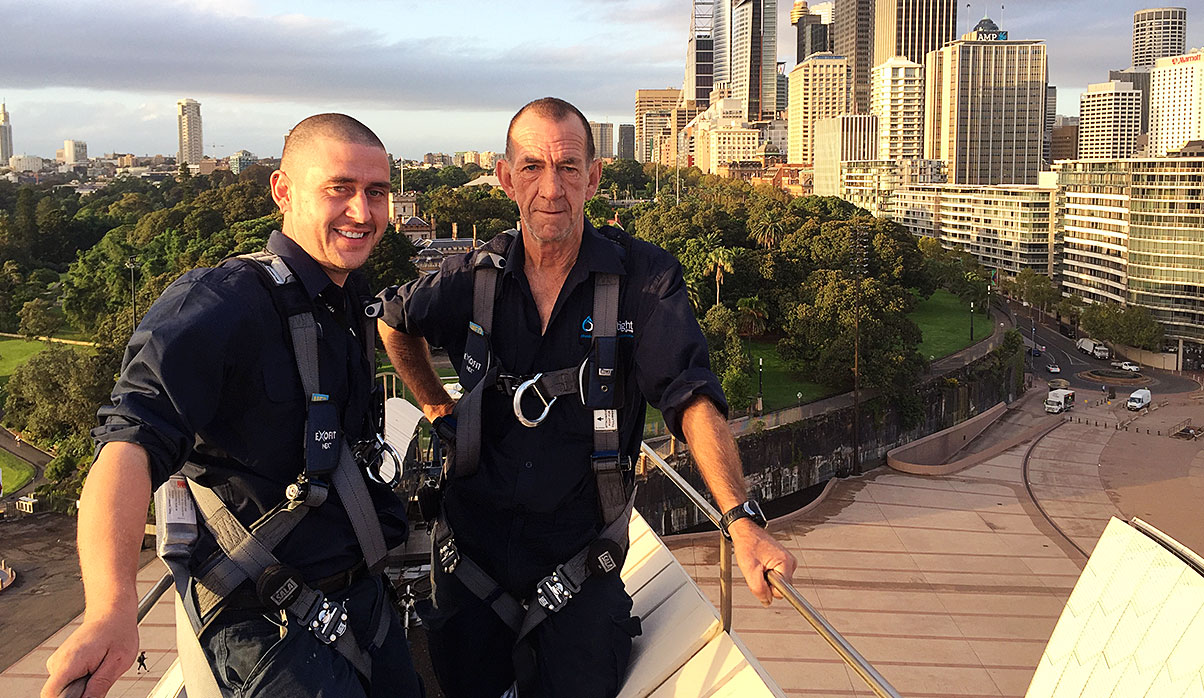 COMPANY NAME: Sydney Opera House
CONTRACT VALUE:
STAFF DEPLOYED: 1-5
CONTRACT HELD:
SIZE OF SITES: 3 SITES, 1,300 ASSETS
Background
We're contracted to provide plumbing facilities maintenance for the world-heritage listed Syd­ney Opera House as well as heritage-listed Customs House and 22 Pitt Street. The project has significant reporting, WHS and environmental requirements.
Scope
Condition assessments of assets completed yearly
Testing of all plumbing compliance assets
Programmed preventative maintenance
Minor installations, temporary installations
Commercial kitchens and restaurant mainte­nance and installations
Permanent on-site support 24/7/365 7 am-10 pm (with on-call service 10 pm-7 am)
Maintenance of mechanical plant including pumps and plant rooms, leak investigations and confined space access works and working at heights including cleaning of the Opera House external shells
Plumbing property maintenance (zip taps and boiler units, sinks, toilets, urinals, gutters, drainage, RPZ's TMV's) fire booster pumps, pipe maintenance and replacements, hot water services
Approach
We carefully manage front of house traffic and back of house requirements, attending regular meetings to understand their event calendar and plan 4-8 weeks in advance. We also work in partnership with other contractors to ensure the site runs smoothly and provide a high standard of documentation. Assets are managed to an ISO 55001 STANDARD.
Outcome
Due to proactive maintenance work, we've significantly reduced the faults per quarter. We've never missed a response time which has reduced the amount of time Sydney Opera House spends reporting faults. It also means their plumbing assets are now working properly.
- Daytime response time of 5 minutes
- 76% reduction in faults over two years (2016/2017)