New Kubota Small Excavator added to the Watertight Fleet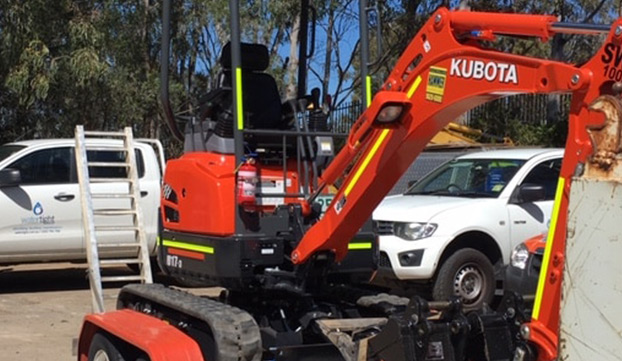 The Watertight team have recently purchased a Kobota U17-3HG Small Excavator (0-9.9tonne) to assist with excavation in spaces with limited access.
Paul Tonks, Operations Director, says " This equipment is a great asset to our network repair crews who often work in restricted spaces.  Having used this on a job just this week we're already receiving positive feedback as to how efficient this equipment is."
The Kubota U17-3 is the perfect excavator for tackling jobs in the tightest of spaces. Powered by Kubota 17HP engine, renowned worldwide for their outstanding reliability. This compact excavator delivers the power and the control Watertight operators need.
Contact us for a quote: info@watertight.com.au
#Watertight #Excavator #Kubut0