Facilities Maintenance- Aged Care, Clancy Terrace Greenwich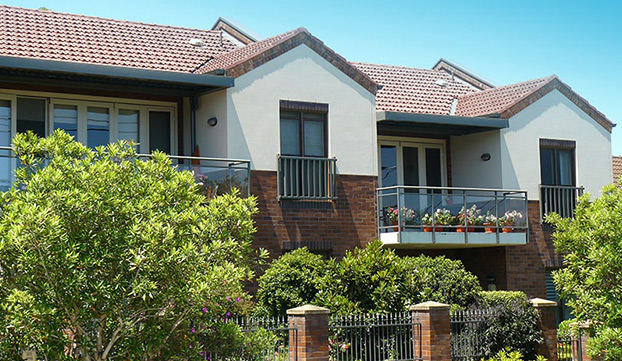 Clancy Terrace, owned by Seniors Living, is a discreet and attractive self-care retirement village built for those over the age of 55 who specifically have independent living in mind. Located in Greenwich, on Sydney's lower North Shore, the development was built in 2002. Each of the twenty four apartments are modern and spacious, with either ground floor private tiled courtyards or large sun drenched balconies. With its spectacular district views and a short stroll to the waters edge of Greenwich Point, Clancy Terrace makes an attractive way of life for the over 55's.
October 2018, Watertight was given the opportunity by MSS, to perform maintenance and certification to 24 TMV's onsite at Clancy Terrance to ensure the safety of the residents. In many industries including aged care facilities, installation and yearly certification of thermostatic valves is a compliance and legal requirement. The TMV Testing Requirements according to the Australian Standard (AS4032.3) states that a TMV shall be inspected and maintained at least every 12 months and the replacement of thermostat and o-rings every 5 years. NSW Health Act 2010 requires hospitals to test TMV's every 6 months to ensure scald prevention.
'Maintaining the independence of the elderly is an important part of preserving their dignity' says Watertight GM, Joanne Tonks. ' In a time where our aging population continues to grow we need to ensure that aged care facilities are compliant. Watertight takes pride in ensuring the safety of residents of aged care facilities'.
Approximate contact times to receive a third-degree burn:
At 70°C – 1/sec adult – 0.5/sec child
At 60°C – 5/sec adult – 1/sec child
At 55°C – 30/sec adult – 7/sec child
Below 50°C – approx. 5 mins adult/child
Ongoing monitoring
To keep aged care residents safe, regular hot water system checks should be conducted at least once per year or more specifically if you have had previously reported levels of Legionella's disease.