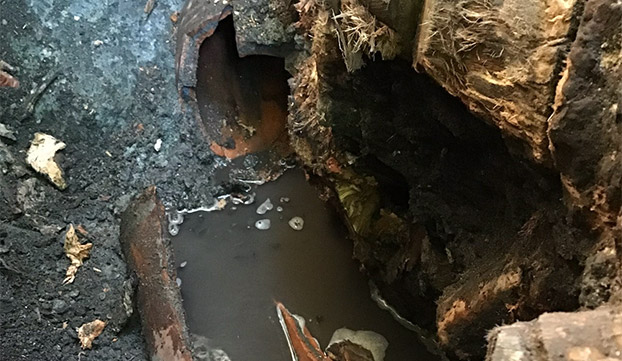 Blocked Drains could be Tree Roots
One of the most common causes of blocked drains is tree roots.
Tree roots will penetrate a waste pipe if there is a crack in the pipe or if the root system is strong enough to break through the pipe in the constant search for water.
This type of blockage is common in homes or businesses with large trees on or near their property.
The only way to fix the blockage is to use a water jetter, a machine used by plumbers. If the drain needs to be fixed, excavation and pipe replacement may be required.
A CCTV camera can also give customers (and the plumber) clearer picture on the best way to fix the problem and prevent the blockage from occurring again.
Ideally, removing the tree to prevent the roots from regrowing is the most preferred course of action. Although sometimes your local council may not permit the removal of the tree. In this instance, you may need an annual drain clean and inspection to prevent an unexpected blockage which may cause damage to your property. Call Watertight on 1300 745 758