An Important update from the team at Watertight Group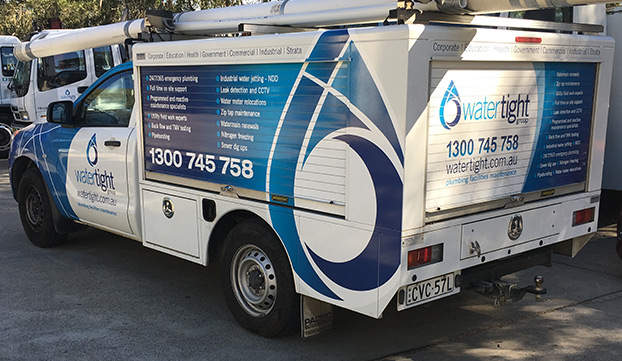 To all our valued customers,
During these unprecedented times we want to assure you that Watertight is operational, government regulation permitting, and at present it's business as usual for our team.  Our team are very experienced in how to manage through turbulent business environments to ensure our customers keep the lights on and the water running.  We know this too will pass and we have been preparing since January for this eventuality. Our purpose is to ensure the health and hygiene of the water supply to the community and we are well prepared to do this safely.
At present, we are operating as normal, therefore its business as usual.  Should the situation change please keep an eye out for updated posts via social media and e-newsletters.  We anticipate we will be continuing to provide all essential works to clients all the way through any general shutdowns.
Our plumbers, civil and operational teams are available to assist you and your business. Like all business' we are taking additional steps to maintain a safe and healthy environment for all staff, customers and our suppliers. During this time we will strive to ensure our service level is not disrupted wherever possible, but may need to work together over the coming weeks as this dynamic situation evolves.
Some of the recent safety initiatives we have implemented:
Good hygiene and social distancing is our best defence
Plumbers will be one up where ever possible.  No one catches public transport.  Staff will be the same each day on site to minimse multiple people coming to your site and so we can replace if required to continue service.
Our office is either working from home or well spread out with only 4 staff in the office across 130sqm.
All plumbers are working remotely with no one coming to the office unless required.
Plumbers will not enter the office without a need to and handwashing on entry.
There is to be no congregating of plumbers at all on any sites.
There is no congregating with other contractors at all on any sites.
There is minimal contact face to face with anyone on site and instructions over the two way  or phone are preferred.
All plumbers have Zoom and Microsoft Teams on their iphones and ipads to do meetings virtually.
There is no physical hand over of plumbers.  They will do hand over by phone/ Zoom.
High risk customers
We are working collaboratively with our customers.  When attending a high risk site like an Aged Care facility, Plumbers must absolutely ask and follow client protocols on arrival and follow them whist on site with a high degree of awareness and care.  If you have any concerns at all, please call the office for further support.  Staff will not comment to media at all and will not post about your work on social media.
General flu vaccinations
Everyone at Watertight will have a general flu vaccination in the first week of April.
Hand sanitiser
Watertight has been preparing for the need to provide hand sanitiser to staff.  All staff have a good stock of hand sanitizer.  We have 50L on hand and we will continue to keep our supplies up.
Masks
Watertight has a stock of masks to be used as required for our sensitive clients.
More information
Watertight is following the advice from NSW Health. Visit the NSW Health website for up-to-date information on COVID-19.
We will continue to notify you of any major developments as they come to light.
In the meantime, please know we are a family business.  You can rely on us in times of need.  We support all our families at Watertight and we will work together as a family looking out for each other while we pass through this latest pandemic successfully as we have in the past with other pandemic flus.
We will review this weekly.
Kind regards,
Watertight Group Pty Ltd